With the Monastery of Pedralbes
With the Monastery of Pedralbes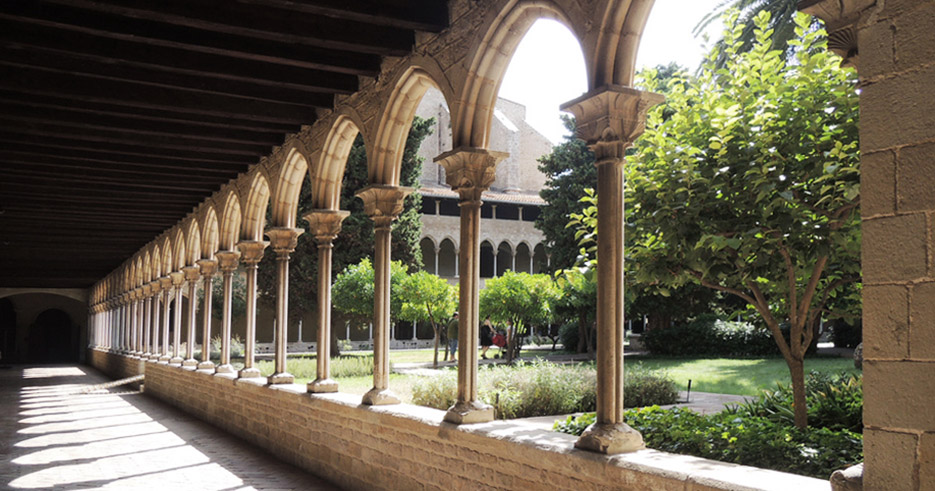 We have been talking about external aspects of the school for quite some time now and we have to return to our place of origin, the white stone of the quarry. This is the main setting of all of our activity, it is the kernel from which all of the abovementioned connections spread out and flow and ebb incessantly. Being called both Betània and Patmos at the same time is a jewel of enormous responsibility. Emili Teixidor illustrated this well in the book The Symbolism of Names, with the poems of Carles Riba, "The Resurrection of Lazarus", and "Patmos" by Friedrich Hölderlin: these are the two most powerful cradles of culture and thought in western society and stand in harmony at BetàniaPatmos which stands in the shadows of the Monastery of Pedralbes.
It is for this reason that the school is a member of the association, Friends of Pedralbes, and encourages activities within the syllabus so that all pupils of the centre can discover and appreciate this unique and peculiar historical site.
This is the first and last connection that we enjoy every day next to the Saint Clair's sisterhood which is a paradise of silence and tranquility crossed by underground streams that never run dry. Pedralbes, Betània and Patmos: three places in the same field of worship, culture and knowledge.