Infirmary Service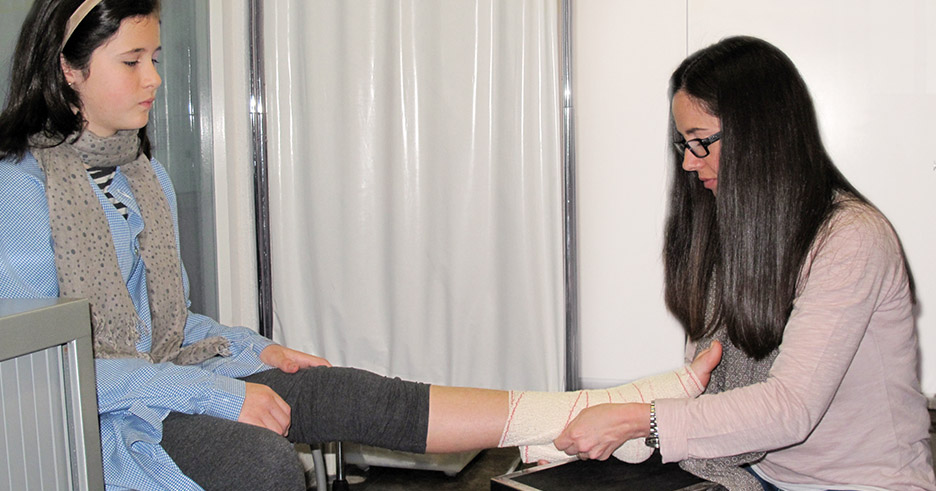 There are two infirmaries in the school to attend to basic health queries. In the case of illness or accident, attention is directed towards the identification of the problem and then to attend to the symptoms or injuries the pupil may have. If the problem is less important, the necessary care and comfort is given so that the child can continue attending classes. Should there be no improvement, or if it is thought that a doctor should be seen, the family is immediately contacted so that they can accompany the child to the doctor's, if possible. If an accident has occurred on the school premises, the service will offer to take all the necessary steps, so that the child can be attended to in a clinic belonging to the private medical insurance policy that the school has.
Likewise, if a pupil requires medicine for some specific reason, then it should be requested in the infirmary. If long-term treatment is required, the service will administer the medication and it will be noted down; in this case, it is essential to present the prescription or doctor's report of the professional who prescribed the treatment. Concerning vaccinations, the school infirmary coordinates with the public health team of the Department of Health of the Catalan Government.
One last observation: the infirmary is often a place where certain conflicts or incidents are detected and although the source or reason may not be a health problem, they are noted down and if necessary, the class tutor is informed.