Academic Results
Once again, 100% of our students passed the 2020 PAU university entrance exams
All our BetàniaPatmos students have successfully passed their university entrance exams. This year the average grade they obtained was 7.86 in the PAU exams and their average grade to enter university was 8.06. In addition, our students Susana A., Claudia B., Luis H., Montse M., Míriam P., Anna P., Carlota T. and Clara T. have received a mention as their grade in the general phase was over a 9.
Congratulations to all!

PAU RESULTS










ACADEMIC RESULTS OF EXTERNAL ASSESSMENT TESTS
These are the results of the 4th of ESO and 6th of Primary external avaluation tests that the Department of Education of the Generalitat of Catalonia carried out and corrected during the 2019-2020 Academic Year. The external assessment tests that are normally taken in Primary Year 6 could not be administered due to COVID-19. These tests are standard, and they refer exclusively to five areas: Catalan Language, Spanish Language, English Language, Mathematics and Technology.
External Assessment Tests results of 4th of ESO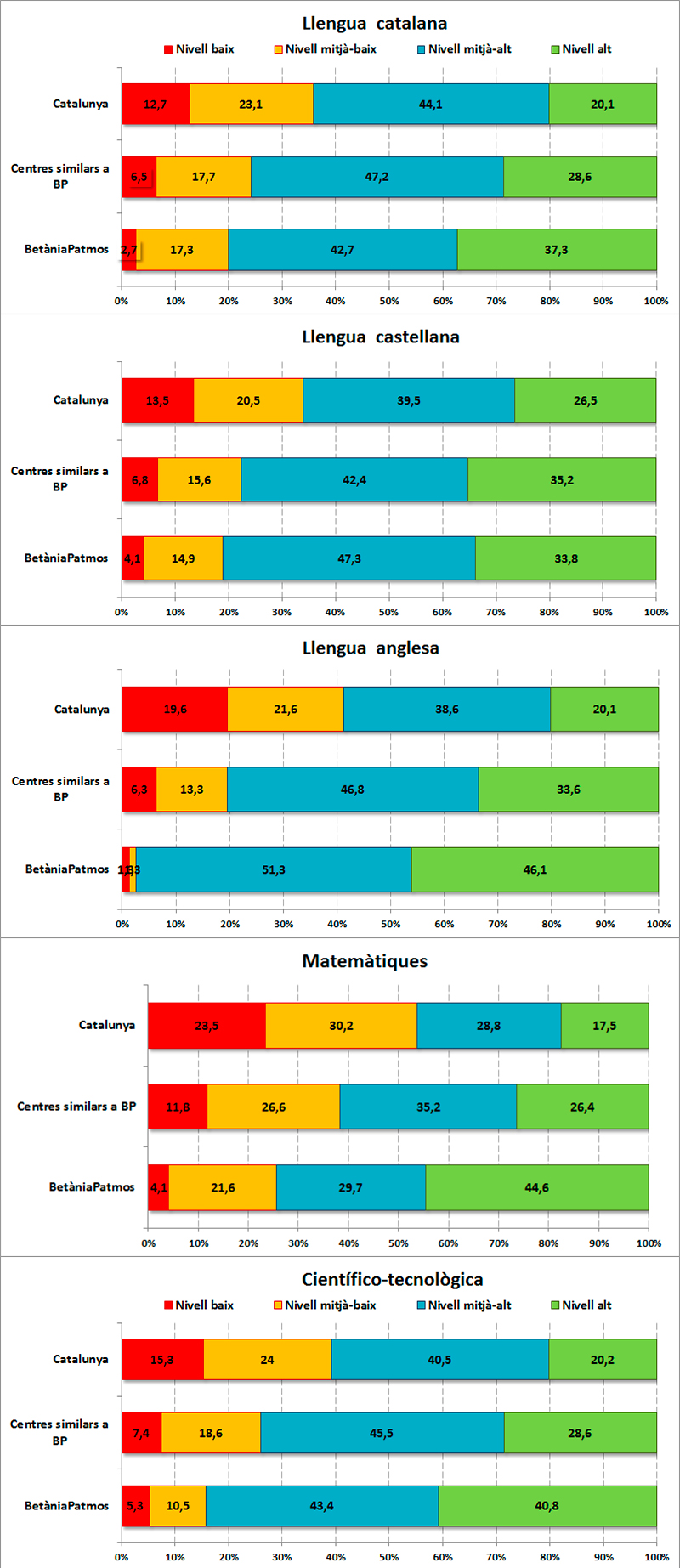 External Assessment Tests results of 6th of Primary
(2018-2019)