Reforcem la llengua anglesa amb més hores curriculars i nous projectes
News

>

Reforcem la llengua anglesa amb més hores curriculars i nous projectes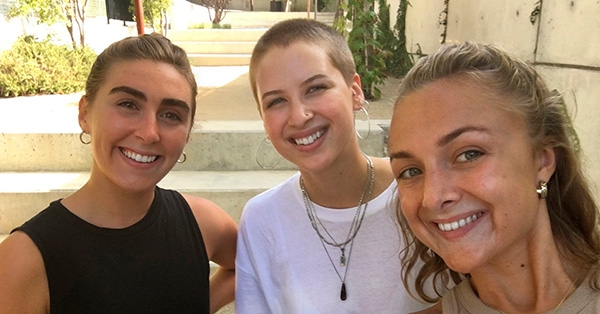 Dimarts 22 de Juny de 2021
Aquest curs 2021-2022 hem ampliat l'exposició a la llengua anglesa a Educació Infantil i Primària incrementant les hores curriculars i implementant nous projectes de la mà de tres assistents lingüístiques:
- A Educació Infantil 2 anys els més petits treballaran el Projecte First Words, activitat que els permetrà aprendre les primeres paraules, expressions i cançons durant les rutines del migdia: endreçar, anar a dormir, rentar mans, dormir,...
- D'una banda, a Educació Infantil 3 anys hem introduït dues hores setmanals d'anglès curricular i dues hores del Projecte Drama and Play. A través d'aquest projecte els nens i les nenes treballaran la llengua oral a partir de cançons, rimes, històries... i aprendran estructures i grups semàntics relacionats amb els projectes que es duen a terme en la programació general del curs. De l'altra, els nens i les nenes d'Educació Infantil 4 i 5 anys tindran 2,5 hores setmanals d'anglès curricular i dues hores del Projecte Drama and Play. A partir dels 5 anys començaran a treballar la lectoescriptura en anglès (Phonics) amb un èmfasi especial en la pronunciació dels sons a través del programa Phonics Bug.
- A 1r i 2n d'Educació Primària els alumnes realitzen quatre hores setmanals d'anglès curricular i una hora del Projecte Drama and Read, projecte que pretén fomentar el desenvolupament de la comprensió oral i escrita, i l'expressió oral de l'alumnat.
També hem tornat a posar en marxa el projecte L1 tant a Educació Infantil com Primària, l'objectiu del qual és oferir a aquells alumnes que tenen l'anglès com a llengua primera un seguit d'activitats molt similars a les que trobarien en ensenyaments que tenen com a primera llengua l'anglès.
22/09/2021