Primary Education (6-12 year-olds)
Primary Education (6-12 year-olds)
In Primary education (EP) we continue the journey along the road that began in infant school. Throughout the six years, from grade 1 to grade 6, we work with our pupils, not only to expand their knowledge, but to mould them into emotionally balanced youngsters who will be prepared to understand and express their inner feelings. They should be resilient and also have the necessary social skillsWe provide the stimulus and the challenges that give them the opportunity to broaden their knowledge, abilities and skills to be able to feel confident within diverse social and cultural circles. We aim to educate them so they are ready to make a real commitment to their society and environment while also being self-reliant as learners, being able to rise to challenges by making an effort and, similarly, accepting and overcoming failures when they arise. We help them to be tolerant and flexible with others while giving them every opportunity to meet all pupils and make lasting friendships by redistributing class groups on two specific occasions during the six years of this stage, that is to say, when they change from 2nd to 3rd grade and from 4th to 5th grade.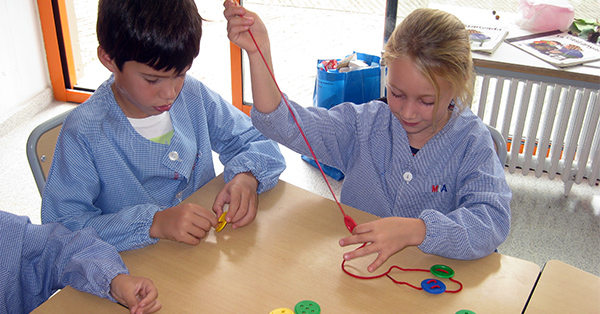 We believe that the most important players, not only in this stage but others as well, are the pupils themselves. To this end, we provide the stimulus and the challenges that give them the opportunity to broaden their knowledge, abilities and skills. To assimilate this learning, the pupils take part in activities where they can develop their learning strategies in teams, or in cooperation with others, without forgetting the importance of personal reflection and personal study. To sum up, the balanced combination of these two categories is essential for them to develop confidently, which will be crucial for their future lives.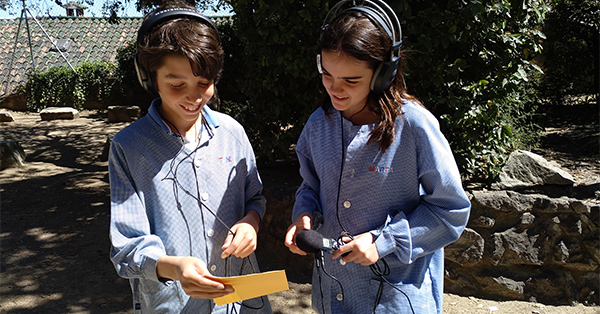 Reading and writing continue to be strong points in 1st and 2nd grade of primary education where we work intensively on these skills as they The learning of reading and writing is still one of the strengths pointsare the foundations for the forthcoming courses. Within the classroom, the pupils practice reading in silence, reading with the teacher and collective reading when comments and opinions can be given. However, as in the previous stage, the family plays a predominant role. Reading should be undertaken at school and at home, during the day and in the evening.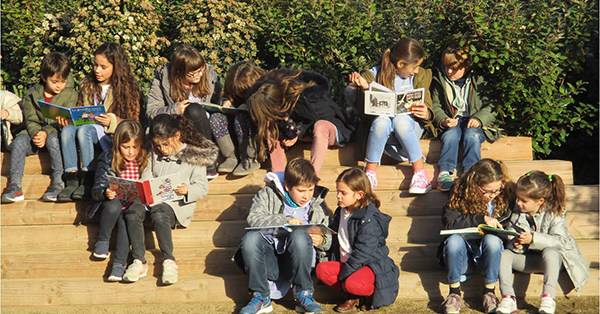 We realize the importance of our pupils gaining a high level of English by the end of compulsory education. With this in mind, we start giving the environmental science classes in English from 3rd grade of primary education and, likewise, for natural sciences as a continuation. This has been undertaken since the 2002-2003 academic year under the project named "An Integrated Approach to Content & Languages" (EICLE). Likewise, the school has also wished to improve the pupils' acquisition of a second foreign language and, to this end, has moved forward the introducyion of German and French classes to the last two years of primary education (5th & 6th grade).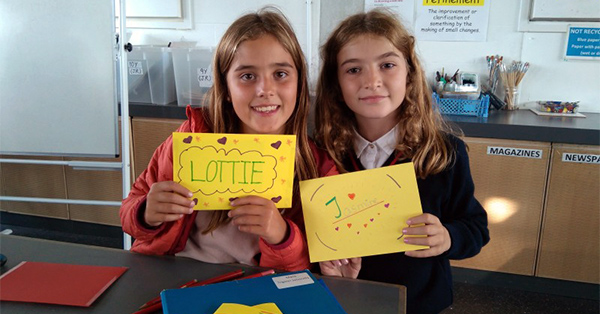 The school gives pupils of 5th grade primary the opportunity to go to a boarding school for one month in England, either to Barnardiston Hall or Riddlesworth. This linguistic immersion programme gives pupils their first personal experience of staying for a considerable length of time in a foreign country, something which is useful for forging their sense of independence.
As far as new technologies go, they are fully implemented in all areas of the curriculum either in the classroom itself with interactive whiteboards (IW), in the computer room or when using netbooks and ipads, which the school provides for individual or group tasks.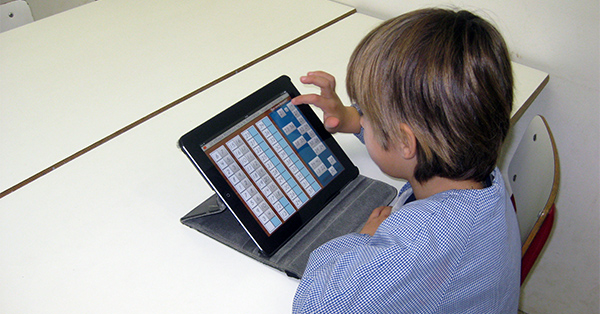 We aim to give each and every pupil what he needs while understanding that they are all different and have diverse ways of learning. To be able to We aim to give each and every pupil what he needsfulfill these differing demands and to monitor the child's progress in collaboration with their families, we have several study methods available to meet the objectives set for those with special needs. There are split classes where two teachers can work with one class group, workshops in core subject areas and support and enrichment workshops, all of which are coordinated by the counselling and support team.
School life in primary education goes on in a friendly atmosphere where there is a general sense of order, respect, rigour and well-being. The feeling of being part of the school in the larger sense of the word is reinforced, above all, in those activities where there are relationships between different age groups.
It is in this environment where pupils have the real opportunity to develop their characters in a meaningful way.
If you want to see all the news about Primary Education, click here