Quadern de viatge Londres-Darwin
Quadern de viatge Londres-Darwin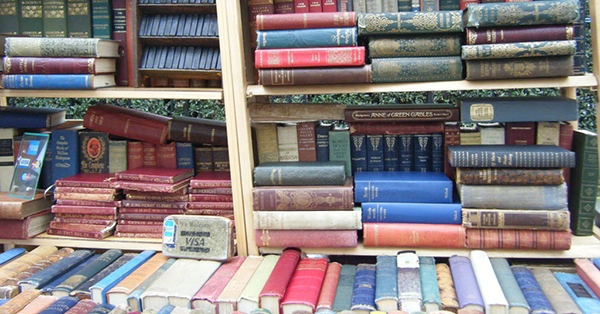 Divendres 28 de novembre. Notting Hill. 12.40 h

Només deixar les maletes a l'alberg hem fet un passeig per Notting Hill. El tenim a tocar, a uns quants carrers en la mateixa zona nord-oest. Carrers de tardor i colors lànguids de les façanes... Ens deixem endur pel dia a dia de qualsevol veí. Llibres vells, Shakespeare, unes escales que semblen dalinianes, la llibreria de la pel·lícula... A Portobello comprem Cokies, llibres i dinem en l'ambient italoanglès, que ens és molt còmode.
Divendres 28 de novembre. 16.00 h

Al fons a l'esquerra dins el Museu, en un annex de nova construcció, hi ha el Darwin Center o una capsa de vidre amb un ou blanc de sis plantes a dins. Fem a l'espai orange zone una classe improvisada. Primer contacte amb la figura de Darwin. Estem a la planta baixa i s'obre una porta a l'exterior. L'escassa llum de tarda entreveu un Darwin de marbre que volta pel jardí. A dins, el centre és un espai de referència en la recerca de la biodiversitat. Molt interactiu. Ens agrada molt. A la primera planta els magatzems d'espècimens, milers de flascons amb bèsties etiquetades des del s. XIX. Aquí hi ha el llegat d'estudi i col·leccions. A mi em falta el Darwin més personal.

Divendres 28 de novembre. Natural History Museum. 17.00 h

És un somni per a tota persona amb un mínim d'interès per la natura. Deixes la ciutat per una porta de Cromwell Road per ficar-te en una altra ciutat en la qual un s'ha de deixar portar per la imaginació. La condició humana recupera l'instint zoològic. Et reben els fòssils de sequoies gegants i d'un diplodocus. Al fons, la gran escala presidida per l'estàtua de Darwin assegut i pensatiu. Per fi! Bona tarda, Charles, et venim a veure! A l'esquerra una sala oceànica; nedant en l'aire del sostre una balena blava escala 1:1 amanida de cinc esquelets més de grans cetacis i, a sota, al món superficial, Mamuts en plural.
Al fulletó d'informació anuncien: "Home to moret han 70 million wonderful specimens from the natural world. In our permanent galleries we have a broad range of exhibitions about Earth and life on Earth...".
Una aventura. Anem visitant sales. L'archaeopteix, el glyptodon...

Dissabte, 29 de novembre. Down

De bon matí hem sortit de Londres. Un viatge en tren de més d'una hora ens endinsa al camp anglès. Landes, pobles petits, alguna autopista i també algun polígon. Sensació d'un territori molt ordenat. No hi ha barreges. Les granges són autèntiques farms, amb pallers, patis de fang i tractors. A més del tren des de Bromley, s'arriba a Down en el bus 146. Un cop al poble, caminem. Al bus fem amistat amb les àvies que van a mercat amb el seu carro de la compra.
A Down House trobem el Darwin que buscàvem, personal, proper, humà, familiar. L'indret és una postal. Una magnífica casa victoriana amb hectàrees de bosc i de jardí. Però el tresor és a dins. Des de la recepció captem que ens trobem en un lloc especial. Els encarregats són personatges de cabells blancs, amables, formals. A la primera planta seiem a terra i fem una classe espontània. Els altres visitants ens miren amb respecte, com sabent que estem aprofitant uns minuts per a nosaltres preciosos. A banda d'algunes sales interactives i d'exposició, les dependències, l'estudi-despatx, la biblioteca, la cuina, el menjador... es troben tal qual, com si la família s'absentés des de feia una estona. Aquí, entre aquestes quatre parets, un viatger, un aventurer, un pensador va coure una teoria que va revolucionar la biologia... I estem aquí, al terra, fent una classe in situ!

Diumenge 30 de novembre. 10.00 h

L'alberg i les instal·lacions són en general molt correctes. La principal virtut és la seva situació, davant del corner nord-oest de Hyde Park. Només sortir al carrer ja veiem els arbres i tenim un parell d'entrades a cinquanta metres. Fa un matí molt humit i el més fresc dels que portem per aquí. Poca gent i moltes aus aquàtiques. Cignes, barnacles, oques comuns, oques del Nil, porrons, fotxes, gavines... Passa gent fent footing o passejant gossos. Quina quantitat de races diferents. Voregem un estany i passem el pont per accedir al segon estany. Entremig hi ha la cafeteria Lido plena de pastes, pastissos, cafès i xocolates. Esmorzem de primera a les taules de la terrassa veient passar els londinencs amb gossos o sense, amb pressa o amb temps, amb diari o amb pensaments, corrent o caminant.
19/01/2015