Theatre: Frankenstein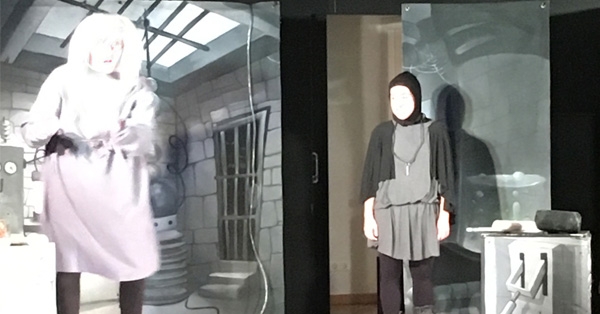 Dr Frankenstein is a doctor of medicine. He works in a laboratory with his assistant, where he teaches anatomy, the science of the human body. He is very interested in his work and he loves it very much. Dr Frankenstein also has a secret, a secret book " How To Make A Monster".
Dr Frankenstein takes the book and follows the instructions. He connects the feet and the knees and the hips. Then he connects the hands and the elbows and the shoulders. Then he connects the hips to the backbone and then the shoulders to the backbone. Finally he gets a brain. He puts the brain in the head and connects the head to the rest of the body. Suddenly the telephone rings. It is Elisabeth, Dr Frankenstein's girlfriend. Elisabeth is very pretty and she loves Dr Frankenstein very much, but Dr Frankenstein does not love Elisabeth. He does not want Elisabeth to Know about his monster. His monster is a secret.
Fourth graders have had the change to find out Dr Frankenstein's secret. They also have met Fritz, his clumsy assistant and in the end have enjoyed this hilarious play.
13/06/2016