Collaborating with Charitable Causes
Collaborating with Charitable Causes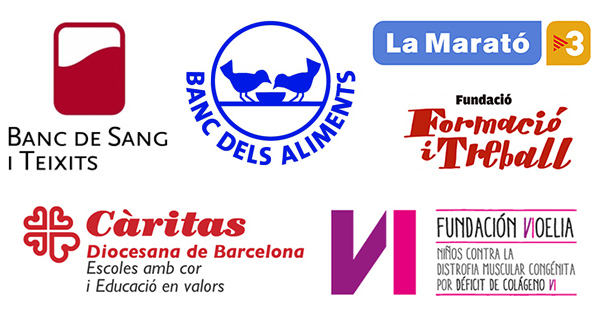 Apart from those specific actions, which may arise due to different circumstances, the School promotes seven solidarity collaborations per year, some have become a classic, others are more recent.
Through the Parents Association several solidarity collections take place: two clothes collections in collaboration with the Fundació Formació i Treball de Càritas Diocesana, one in Autumn and another in Spring; another collection gathers basic food products for the Fundació Banc dels Aliments. Finally, a third collection takes place around Christmas time for the Associació Cívica la Nau: balls. Throughout the year, we also promote the collection of plastic bottle tops. These are then delivered to the Noelia Foundation, which works with children who suffer from congenital muscular dystrophy due to collagen deficiency.
We also maintain a close collaboration with Càritas Diocesana de Barcelona through different actions such as participating in the organization of a Spring Festival for the Elderly or promoting their course for volunteers among our students, who subsequently become volunteers in some of the centers linked to this organization.
Finally, it is worth highlighting our collaboration with the Blood and Human Tissue Bank as we promote the donation of blood on our School Festival.