With Cultural Visits & Stays
With Cultural Visits & Stays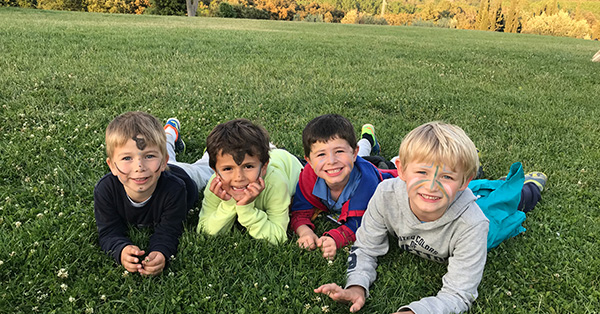 Pupils go on numerous cultural visits throughout the academic year and their character depends on the age group and the curricular interest. There are cultural outings of every type: the city of Barcelona or other towns, private centres of cultural interest or nature reserves, private companies or public research centres, theatres or auditoriums, other schools or the cinema; day outings or sleeping out in youth hostels for a couple of nights, to Spain or other European countries, to emblematic cities such as Rome, Paris or Berlin. And so on.
If all of these outings were summed up over the seventeen years in the school they would total more than a hundred days off the premises. If we also include longer stays, the total number of days would total almost a whole academic year. One out of the seventeen years visiting dozens of places of enormous cultural richness and real learning potential.
The atlas of cultural visits and stays organized by the school is a sort of chronicle that we should publish one day.